Drug & Alcohol Services
Sobering Up Shelter
CATHOLICCARE CANBERRA & GOULBURN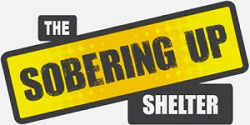 Mon Closed
Tue Closed
Wed Closed
Thu 11:00 PM to 11:59 PM
Fri 12:00 AM to 11:59 PM
Sat 12:00 AM to 11:59 PM
Sun 12:00 AM to 6:00 AM
Add to favourites
About Us
Sobering Up Shelter
The Sobering Up Shelter is a custom built facility that provides:
A safe place for intoxicated persons
An alternative to police custody for the care and protection of intoxicated persons
Overnight support for persons recovering from alcohol and/or other drugs intoxication
Trained and professional Alcohol and Other Drug Workers
Separate male and female rooms
Close observation and monitoring throughout the night
Safe storage of personal possessions during night
Access to toilet and shower facilities
A light breakfast
Disabled Access
The Sobering Up Shelter provides a safe environment for people to sober up from intoxication. In the morning Sobering Up Shelter staff provide information and support on alcohol and other drug related issues such as:
The effects of alcohol and other drugs on physical and mental health
The impact alcohol and other drugs may have on relationships, work or study
Ways to reduce problematic drinking
Harm minimisation strategies for the use of alcohol and other drugs
Sobering Up Shelter staff can also offer referrals to agencies such as:
Detoxification & withdrawal services
Drug and alcohol rehabilitation programs
Drug and alcohol support services
Supported accommodation services
Mental Health support services
Open: Thu-Sat 11pm-11am (Last admission 6am)
Referral: Referrals accepted between 11pm – 6am Thursday, Friday and Saturday.
Referral
The Sobering Up Shelter accepts referrals from ACT Policing, NSW Police, ACT Ambulance Service (ACTAS), self-referrals, health and welfare services, and the general community. To make a referral, call the Sobering Up Shelter between 11pm-6am on Thursday, Friday & Saturday Night on 6163 3711 or 0406 377 623. The staff will let you know over the phone if there is a bed available and will ascertain if the person is eligible as per the following criteria:
Is the person under the influence of alcohol and/or other drugs?
Are they 18 years of age or over?
Are they willing to enter the Sobering Up Shelter voluntarily?
If there is a bed available and the person meets the eligibility criteria above then they can be brought to the Sobering Up Shelter.
People who self-refer by presenting at the Sobering Up Shelter door will be accepted provided they meet the above eligibility criteria.
Quick Facts About The Region
Similar Providers Nearby
Get Directions
Edit Listing
Not Correct? Tell Us ...
Extra Information
Wheelchair Access Yes
Disabled access Wheelchair Access, Toilets
Referral Required Self Referral
Accessible By Anyone
Access Fee No fee
Age Ranges Over 18 years of age
Eligibility Notes
Males and females aged 18 and over who are recovering from alcohol and/or other drugs.
Tags
Alcohol Addiction, Detoxification and Rehabilitation, Drug Addiction